High Detail Gold Service
Plans, Elevations and Land Survey
- from £240.00 for plans alone

- from £960.00 for typical terrace plans, elevations and sections

Are you a building developer requiring plans of existing buildings at the start of a project?

Are you requiring plans of an architecturally complex building?

Are you looking for building elevations or land survey?

Are you looking to support heritage building documentation?

If the answer is YES to any of the above, these are the plans for you.

A very high quality building plan, designed to meet RICS guidelines.

Survey methods adapted to optimise site recording, with reflecorless total stations and photogrammetry used to produce accurate elevations.

Small land survey projects undertaken.

Ideal plan for basing further work upon.

Fully measured by one of our skilled operators, and normally drawn by the same person to help maintain accuracy.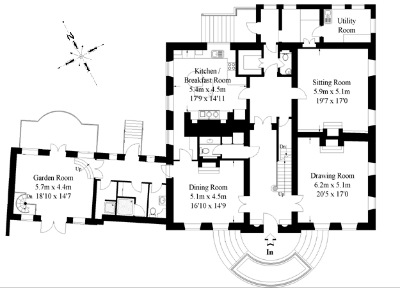 Available to commercial and private clients.
Large range of output formats available.
Range of drawing precisions available - 50mm / 20mm / 10mm or customised.
Options to include elevations too.
Prices for these plans:
Classic Gold Plans start at £240.00
Land registry compliant Lease Plans start from £240.00
Set of plans, elevations and sections start from £960.00
Pricing shown after 20% prompt payment discount applied
(prices before travel and discounts)

If you are looking for loft conversions, conservatory extension etc., then sorry we can not help, we are draughtsmen who draw plans of existing buildings, and we can not provide the necessary advice on building regulations etc.
I
To order, to ask for a price, or for more information, e-mail us now at
enquiries (at) floorplansnorth.co.uk
or phone on 0844 330 7526
For specialist uses we also provide Lease Plans & Licensing Plans